Since 2007, WCG has led the industry in creating sustainable wastewater treatment solutions helping councils, utilities and private companies to improve water security, reduce cost and take advantage of water reuse opportunities.

Our approach to wastewater projects is underpinned by our eagerness to understand our customers goals and develop sustainable, cutting-edge solutions that meet their needs.

We always look for opportunities to integrate nature based treatment technologies (when viable), with the aim of creating outcomes that lower energy usage, reduce operational costs and generate valuable co benefits.
What we do
We specialise in creating end-to-end wastewater treatment solutions across the full spectrum of engagement. Our expertise can be applied at any stage of a project to help guide it towards a more effective and sustainable outcome.

Concepts & Optioneering
Detailed design
Process Improvement
Feasibility Studies
Project Management
Medli Modelling

Green and brownfield infrastructure
Design, build, operate, finance

Operations, maintenance, and repair
Volume based fee-for-service
Operational support services
Commissioning

Benchtop treatability testing
Pilot plants
Where we work
We have the capabilities and personnel to deliver projects throughout Australia and across all wastewater types.
Municipal Sewage
Municipal sewage treatment infrastructure often requires upgrading due to the age of the asset, capacity limitations, or environmental compliance issues. We adopt a holistic approach to address these challenges and work hard to understand our client's situation.

Our aim is to develop bespoke, future-proof solutions that accurately meet our client's requirements and generate positive environmental and community-based co benefits.

Through incorporating strong process optimisation initiatives, refurbishments and surrounding landscape integration, we are regularly able to achieve sizable capital savings, lower operational cost and reduced energy consumption within our treatment systems.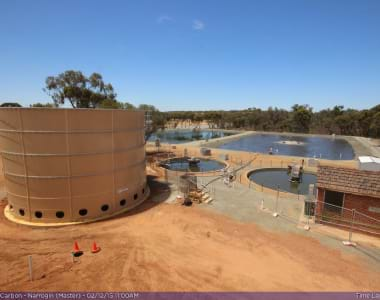 Sludge
Managing wasted activated sludge presents several environmental challenges. Pathogens, heavy metals and PFAS that can commonly contaminate biosolids and cause environmental hazards. Conventional sludge treatment solutions such as mechanical dewatering, daily trucking and/or stockpiling incur heavy costs and are highly energy intensive.

In most instances, we look to design and construct proven, passive sludge treatment technologies that significantly lower whole-of-life costs, energy use and carbon emissions.

Since 2016, we have exclusively partnered with European engineering house Orbicon, to pioneer sludge treatment reed bed (STRB) technology in Australia.

STRB's are highly scalable and can offer cleaner filtrate, high dry solids content and reduce operational expenses. They are widely used throughout Europe with some systems servicing populations of over 1 million people.

To better evaluate your options for sludge treatment, our team is regularly available to conduct a site assessment, system scale and evaluation of site constraints.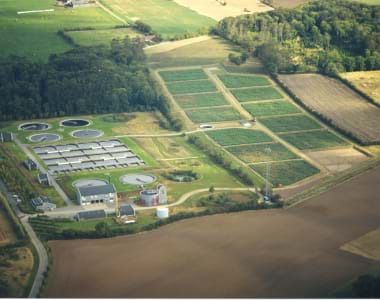 Landfill Leachate
All landfills (active and closed) generate wastewater or leachate from rainwater permeating through the waste. Leachate is quickly becoming a prominent environmental risk for councils and landfill operators due to various contaminants such as biodegradable and non-biodegradable organics, PFAS, heavy metals, ammonia, and salt.

Landfill leachate differ in composition, along with seasonal flows and concentrations. Due to this variability, we develop bespoke treatment systems for our clients. They incorporate multiple process steps and are designed specifically around the characteristics of the leachate and final water quality that is required.

Our team can engineer solutions using a wide range of conventional and ecologically based technologies. Our breadth of knowledge provides an increased number of options to optimally match the treatment train to the wastewater composition.

We also have the skillset to integrate treatment with sustainable disposal and reuse solutions, such as irrigated forests and vetiver grass plantations.

Additionally, our team has developed a proprietary (patent pending) PFAS treatment system (LEEF System®) especially for use in leachate and wastewater.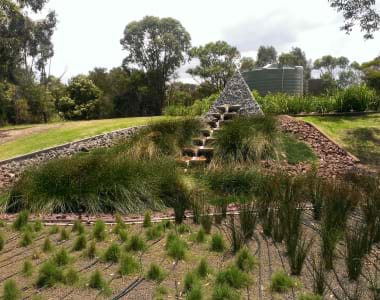 Industrial Wastewater
Industrial wastewater is a by-product created from commercial industries/activities such as pulp mills, breweries, abattoirs, dairies, feedlots and mineral processing plants. Contaminants created in the process are required to be removed before disposal.

The varying compositions of industrial wastewater require the development of bespoke treatment solutions to achieve optimal outcomes.

We approach each project by determining the options for final disposal, quantifying performance requirements and thoroughly understanding client drivers. When viable, we always aim to leverage our expertise in ecologically based treatment systems to achieve a lower energy, more sustainable treatment solution.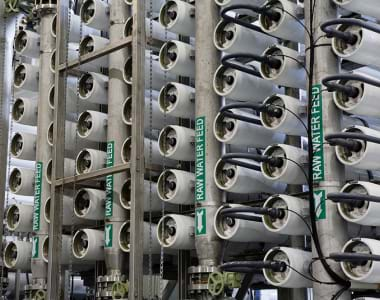 Mining & Resources Wastewater
For mining companies, the scale and remoteness of operations present unique challenges when it comes to wastewater/tailings treatment. Increasing the efficiency of these processes, while reducing operational and maintenance costs can translate into cost savings valued over millions of dollars throughout the life of a project.

We approach mining wastewater treatment projects uniquely, by aiming to integrate our wastewater solutions into the long-term remediation plans of a site. Instead of addressing the issues separately, our team can engineer solutions that take advantage of reuse opportunities and create whole-of-life solutions that generate stronger co-benefits.

Our final process solutions are developed on a case-by-case basis, ensuring the characteristics of the wastewater and site are taken into account, along with other treatment goals and sustainability targets.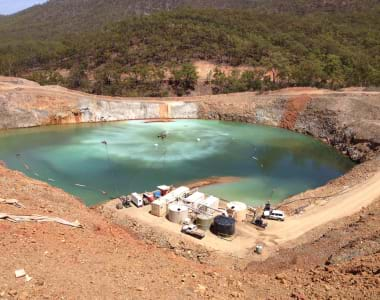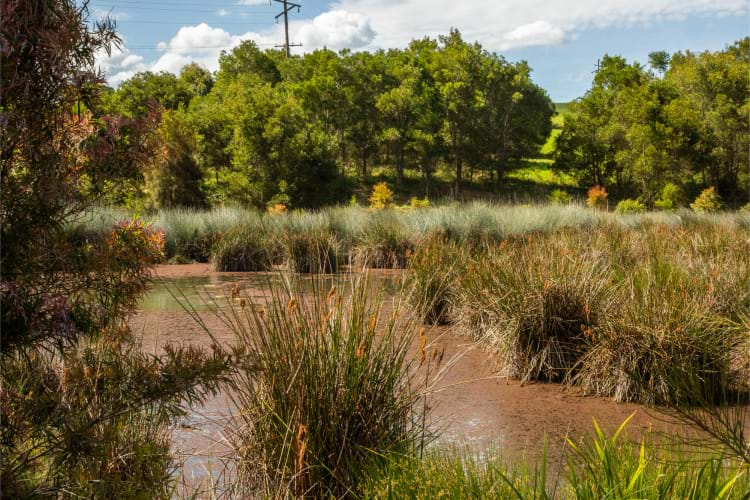 Valuing Natural Assets
Natural Assets are components of the natural environment that can be utilised to bring social, environmental and economic value to essential processes. Valuing natural assets in your planning helps create a long-term vision and an opportunity to create highly valuable co-benefits, such as increased biodiversity, water security, heat reduction, greenscaping and protection from extreme weather events.

Our team of engineers always aim to explore opportunities to integrate natural systems into our solutions. This approach represents a new era of infrastructure solutions that are built for the future and deliver meaningful benefits outside of their core purpose.

Types of natural infrastructure include treatment & biodiversity wetlands, sludge treatment reed beds, irrigation forests, vetiver grass plantations and bioretention basins.

The integration of natural assets into our solutions never come at the cost of reduced quality or treatment efficiency. In fact, most ecologically integrated solutions are more likely to be resilient and deliver better overall outcomes.
Creating a lasting positive impact on the environment.
Talk to us about your project today.