Trickling Filters Australia
Trickling Filters Australia (TFA) is a wholly owned subsidiary of the Water and Carbon group, specialising in the supply of wastewater treatment and environmental restoration products.

Since 2016, we have partnered with European brands, ENEXIO and Hydria Water to exclusively supply their products to the Australian wastewater and environmental markets. Our international partnerships also ensure we always have access to the latest products and technologies available.

Depending on the client's needs, Trickling Filters Australia can also assist with the installation of products, utilising supplier knowledge to ensure a successful implementation.


Product Types
Through TFA, we supply a tailored range of specialty products with a focus on technologies that enable lower cost, and less energy dependent water/wastewater treatment.
Trickling Filters
Innovations in plastic media has allowed trickling filters to drastically increase their level of effectiveness for a given treatment volume. Boasting 95% reductions in BOD and ammonia, make plastic media trickling filters a highly viable secondary treatment solution.

A key advantage of trickling filters, compared to other treatment technologies, is their very low power requirements. In fact, the Global Water Research Coalition (2011) has identified trickling filters to have the lowest energy usage of any secondary processes in the hierarchy of wastewater treatment processes.

Media can be supplied as complete modules or flat packed for on-site assembly (welding). Our welding technology is environmentally friendly and does not use any solvents containing adhesives.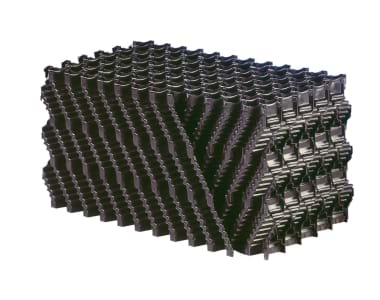 Random Packing
Random packing media is designed for application in both aerated and anoxic moving bed biofilm reactors. They aim to expand biofilm surface areas to specified levels, allowing for high quality treatment and reductions in sludge production and energy usage.

Random packing media provides an inexpensive way to upgrade your current system as it can utilise your existing infrastructure commonly without the need for additional capital works.

Media is supplied premade in various configurations with differing sizes and surface area measurements.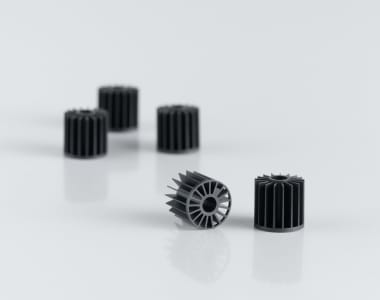 Lamella Clarifiers & Sedimentation Tanks
Lamella clarifiers are a highly efficient technology used in the removal of solids for both water and sewage treatment. They can increase the sedimentation capacity on a much smaller footprint than traditional systems, making it ideal for land-constrained sites.

TFA also supply a full range of sedimentation tanks for temporary or fast deployment requirements. Sedimentation tanks are fully equipped and are easily integrated into existing systems to ensure operations can commence quickly. Through their innovative design, they can also help to reduce costs and facilitate strong sludge concentration, while being easily adaptable to specific project requirements.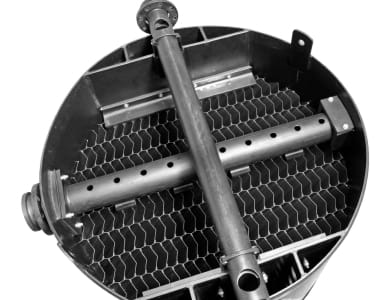 Rotating Distributors (Distribution Arms)
Rotating Distributors are responsible for the equal and specified distribution of effluent over tricking filters. Modern distributors are specifically designed to reduce energy usage and maintenance cost, boasting expected lifespans of over 20 years.

VA Teknik Rotating Distributors can be installed in both new and existing wastewater treatment tanks and can be tailored to meet specific project requirements.

Maximising the usable surface area of the trickling filter through upgrading the rotating distributor can translate into considerable cost savings and better treatment outcomes.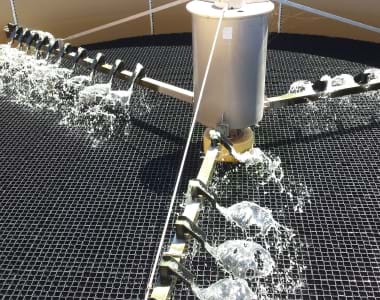 Environmental Products
Innovative environmental products increase our ability to promote high quality restoration of natural assets. Biodegradable media products such as 2H BESE-elements® are a prime example of this.

Using a biodegradable starch-based plastic, 2H BESE-elements® media create temporary structures for organisms to grow until they are strong enough to grow independently. It is typically used for organic structures, bank stabilisation, mussel and oyster bed creation, seaweed, and coral reed growth.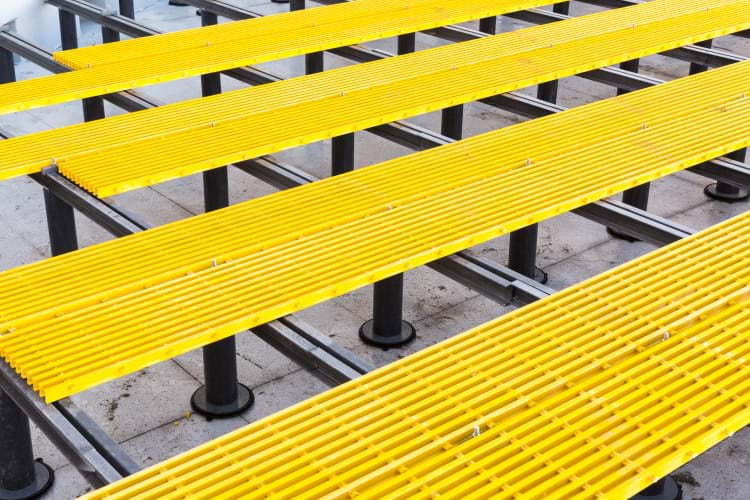 Creating a lasting positive impact on the environment.
Talk to us about your project today.